Main content starts here, tab to start navigating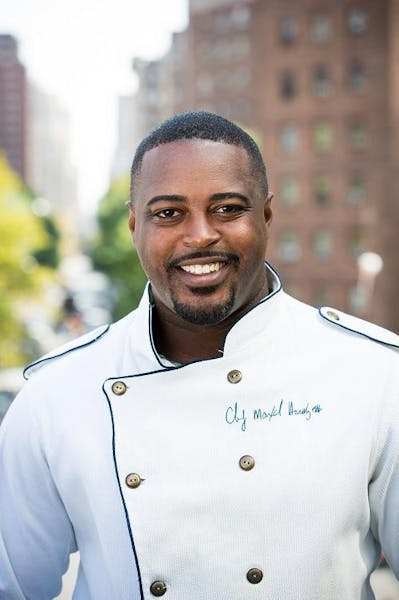 Chef Max
River Bistro is Chef Maxcel Hardy's Restaurant that has roots in Low Country & Caribbean Cuisines.
Chef Max, celebrity chef, is a native of Detroit and knows that home is where the heart is. Returning home to Detroit to open a restaurant in his hometown is an honor to share an abundance of experience with his extensive culinary specialties along with his knowledge in farming.
CULINARY JOURNEY
Private Chef, Entrepreneur
Chef Max Miami, catering company
Chef Max Designs, chef apparel
Philanthropist – Founder One Chef Can 86 Hunger
Author, Cooking with Amar'e – 100 Easy Recipes for Pros and Rookies in the Kitchen
The Food Network's Chopped, runner up contestantAuthor, Marley Coffee Cookbook: One Love, Many Coffees, and 100 Recipes

Visit www.chefmaxhardy.com for more info.